Aunt Jackie & Family Ready to Stroll!

Jackie, my friend, I cannot thank you enough for everything you have done for me and my family! I remember announcing our first pregnancies to one another at the same time! We were due only two weeks apart! I remember that horrible, hot summer where our ankles and feet were swollen beyond belief! I remember almost giving George a heart attack several times because one of us had to make an emergency trip to the OBGYN but it was never anything serious, just first-time pregnacy trauma!! I also remember sitting in George's office in the air conditioning to escape the heat of our steaming hot classrooms!
I remember when Taylor was born early and was in the NICU. You waddled in very pregnant and uncomfortable. I remember you crying and saying how perfect and beautiful Taylor was. I know you weren't saying that to be nice, I could tell you truly meant it. You came to visit often although the end of your pregnancy was horrible. You brought me lunch and sat with me to talk. You called me every day to see how I was.
Aunt Jackie Visiting Baby Lucas Right After Birth!
After your beautiful Benjamin was born, you still came to visit Taylor and I in the NICU. I don't know how you did it with a brand new baby at home! I could always tell how guilty you felt for having a healthy baby and I couldn't stand that you felt that way. I was so happy for you and felt no resentment whatsoever. I loved being able to hold Ben and cuddle him, especially since it was hard to do that with Taylor. He was such a gorgeous, happy baby and was so lucky to have you as a mommy! I knew that you would never take one minute of his life for granted and would cherish every moment with him!
Aunt Jackie & Uncle Paul at the 2006 Dinner Dance

I can remember everything you did for me at work. You made sure my class was taken care of when I needed to be with Taylor in the hospital. I knew that everything was under control and my students would not suffer academically in my absence. Again, I wonder how you did this with a newborn baby demanding your time. I remember coming in to school one morning seeing a coffee mug on my desk with Taylor's picture on one side and "I Love My Mommy" wording on the other. I knew it was from you!
Mommy, Marge & Aunt Jackie Celebrating Taylor!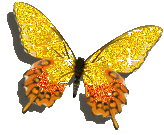 I can remember you collecting money from our co-workers to help pay for meals and parking. I'm sure you donated most of the money, you probably used one of your secret accounts!! You came to the hospital with money and gifts just about every day. It helped more than you know just to see a familiar, friendly face! I also loved hearing the stories about the students when I was unable to be there.
Aunt Jackie's Babies ... Jackson, Lauren, Ben
Taylor's Tree at CES

When Taylor passed away, I know how incredibly hard it was for you. You always want to help and you felt helpless. You wanted to make everything better and you did. You took my class for the entire time I was gone. You got them through the ELA better than I ever could have. When I returned, you welcomed me with many wonderful gifts. I remember the trees you and the class had given to me. We went on a field trip and I was able to pick out a memorial tree for home and for school. I remember the skit, "The Fall of Freddie the Leaf" that you and the kids made up. The school tree dedication was perfect! It was so special to me to know that Taylor's life would be memorialized and you would not let her be forgotten!
Taylor's Tree at Home
Benjamin at the Stroll

Thank you from the bottom of my heart for all you have done for Taylor, for my family and for me. I "Could Not Ask For More" than having you as a best friend! If it weren't for you, "Team Taylor" may have never started. It was your idea to start a team for the Stroll and our team exploded from there! You and Taylor are so similar in your stubborn, persistent, "never giving up" personalities. No wonder why I love you so much!
I Love You Benjamin!!

Courtesy of SparkleTags.com
Me with Godchild, Lauren

Thank you so much for giving me the honor of being Lauren's Godmother. This means more to me than you could ever imagine! I hope you know how much I love you and your family. I would do anything for any of you!!