Mom had a love for small dogs. Having only one at a time so she could give each of them special attention. They returned her love so affectionately. Following her around the house and taking naps with her.
This is mom and Dixie. Our loveable Beagle.
I can't believe how much Dixie looks like Tyler's dog Kiba.
Dixie was the first pet I remember. I used to think she was soooo big. Looking back I realize she wasn't so big after all, I was just very small.

I remember when Ray first brought Mugs home. Mugs was a stray dog, appeared to be a purebread Pekinese. She was such a mangeled mess but mom took her in, cleaned her up and spoiled her rotten.
Mom and Tipsy, Dad, me and Mugs.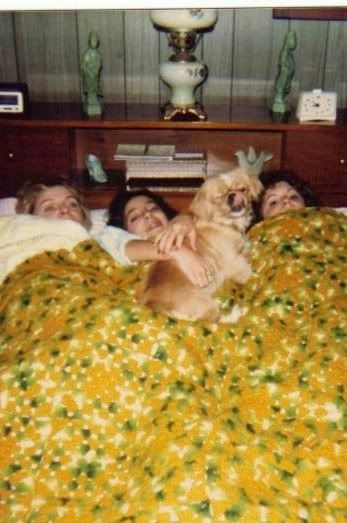 Mugs always slept with Mom. I'm not sure why Kim and I are too.
Mugs aka Mugers aka Muggez - with her puppies. This is when we got Asia.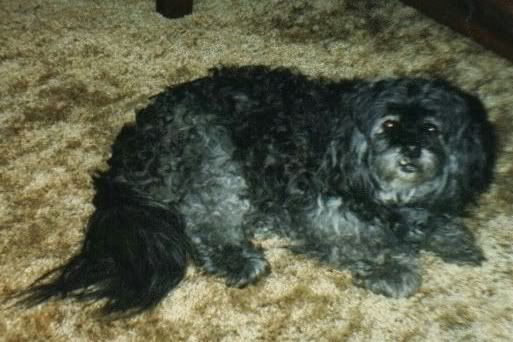 Here is Asia, all grown up !
Asia going for a boat ride with Mom and Jason
Mom and my pomeranian Gizmo.
Toby, is the Peekapoo mom left behind. Toby stayed by mom's bedside until she took her last breath.
Mom with Toby - May 2007
Mom got toby regularly, professionally groomed. Of course nothing but the best for her babies.