Mom, 2008
I took another trip to Florida April 9 - 14. I went to visit you of course, and to go through some of your clothes which we were given. One very special piece of clothing was missing, and that was the purple fuzzy robe I bought you for the hospital. I got the belt but no robe. We also were not given any of your pajamas, which I also wanted most so that I could have a soft quilt made. With the clothes I did get I am having Teddy Bears made which I will post on here when I get them.
I have some good news to tell you this Mother's Day.....
YOUR WILL WAS FOUND
Even though we (Kim, Ray and I) already knew what it was going to say. This makes it easier for everyone else to believe what we have been saying all along.
Since we are still in the process of getting all of your wishes met, that's all I will tell you for now. But remember mom.......
"I promise........ " and "I won't forget.........."
While we were in Florida I copied a few pictures Kim had that I will include throughout your VM in their appropriate places.
There will also be a few here that are perfect for Mother's Day. They're oldies but goodies.
I LOVE YOU MOM AND I MISS YOU SO MUCH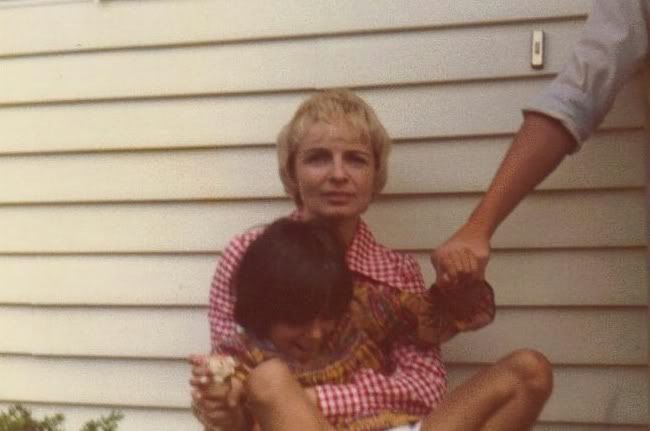 Word to the Wise - "Never try to take a child from their mother, no matter how old they are"
That's me (Carmella) and my mom.